Paris Hilton, who was spotted in Germany, got another canoodling moment with a young model.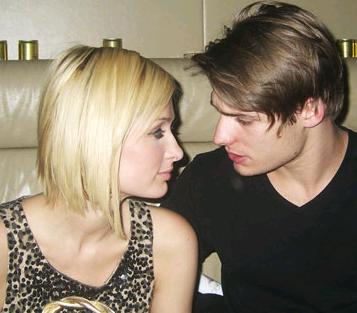 The hotel heiress was seen canoodling with a German model named Julian Feitsma.
She was also seen enjoying a boozy night in Germany. When she was in Berlin, she threw some serious dancing moves on the dance floor at the city's plush Maxxim hotel. You could see her moves here.
An onlooker revealed, "She looked fab and was really enjoying herself."
Meanwhile, due to constant reports on Britney Spears, Lindsay Lohan, and Paris Hilton, the year to date ratings for "Showbiz Tonight" are up a whopping 64% over the same period in 2006, which CNN Headline News says is the most growth of ANY cable news show in that span.
Comments
comments