Rihanna, who previously posed for FHM Mexican magazine, has hit again the cover of FHM UK magazine.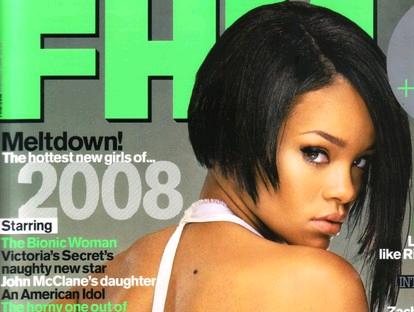 The R&B singer has posed for the magazine for its January 2008 edition, with its catchy line "The R&B goddess slips into something a little more comfortable for FHM".
When asked how far are you ready to go? She answered, "I have to be myself. If I want to be sexy, I must not restrict myself, I just need to avoid forcing it. I want to be fun, young and sexy." You could see some of her picture here.
The 19-year-old singer also showed up at Annual Bambi Awards 2007 in Duesseldorf, Germany on November 29. The "Umbrella" hitmaker is sporting a leopard print dress and pulled the dress with class.