Robert Pattinson and Kristen Stewart, who enjoyed a break from filming, were spotted while having Canadian date night on March 5.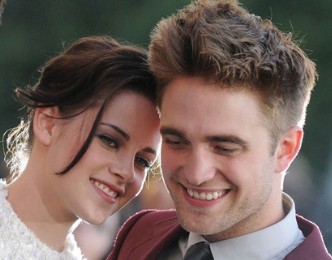 The celebrity pair, who are filming the Twilight movie "Breaking Dawn", enjoyed a late dinner at Spanish tapas bar La Bodega.
Robert and Kristen, who were joined by costar Kellan Lutz, shared a number of plates of the tasty cuisine before heading back to their hotel around midnight. Their filming for "Breaking Dawn" will continue in Vancouver until mid-April.
Comments
comments