Charlie Sheen was terminated by Warner Bros. because he committed a felony involving moral turpitude.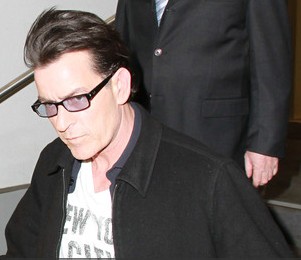 Warner Bros. also states in the letter they sent to the actor, that the moral turpitude have interfered with his ability to fully and completely render all material services required under the agreement.
The letter also describes Charlie's hijinks, including trashing the Plaza Hotel, coke binges, on-set failures because of drug fatigue, and criticism against "Two and a Half Men" creator Chuck Lorre.