Robert Pattinson has been romantically linked to Megan Fox after they reportedly are seen spending intimate evenings at the Palihouse Hotel bar.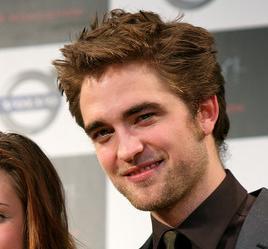 Though whispers have been swirling that Robert Pattinson may be dating actress Natalie Portman, the rumor mill goes on with a new claim that the movie heartthrob has been spending intimate evenings with big screen hottie Megan Fox. Both of them reportedly were seen at the Palihouse Hotel in West Hollywood, where she's been staying since moving out of ex-fiance Brian Austin Green's Hollywood Hills home following their split last month.
Pattinson and Fox are claimed to be spending two straight nights at the Palihouse Hotel bar and they remained in the bar until the early hours, prompting people to speculate that they are dating. The single status of both movie stars has added fuel to the dating rumors, but neither of them has commented on the on-going talks though.
Robert Pattinson, who becomes big screen's heaviest hitter after starring as Edward Cullen in "Twilight", has been romantically linked to a number of women. He previously was rumored to be dating co-star Kristen Stewart. As of late, he was said to be dating Natalie Portman after meeting her at a pre-Oscars party last month. Making no comment at all to rumors of him dating Natalie, Pattinson did admit he is really fascinated by her grace and beauty.
Comments
comments