Hayden Panettiere lost her cool at an event in Hawaii over the weekend.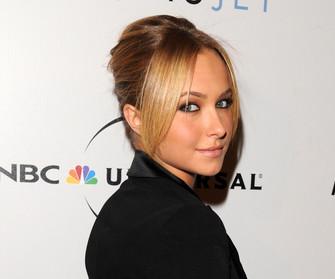 The 19-year-old "Heroes" star, who recently split with Milo Ventimiglia because of her club-going ways, was testy when she first stepped on the red carpet at a fundraiser benefiting the Rehabilitation Hospital of the Pacific Foundation Sunday in Honolulu.
"Back up!" she yelled at photographers.
After posing for photos, she brushed by reporters.
A female television reporter touched her shoulder and asked: "May we talk with you, Hayden?"
Miffed, the actress jerked her head around and screamed: "Don't you ever touch me!"
She then icily asked a red carpet handler: "Oh, am I supposed to do interviews?"
Approaching various media outlets, she snapped again: "You all make my life miserable" and refused to answer any questions.
After the red carpet, Panettiere hung out in a private cabana with Justin Long and his brother. She then moved to a private dining room, where she and Long sat across from one another, chatting for more than an hour.