Robert Pattinson has a special enclosure he can retreat to away from the prying eyes of watchers between takes on new movie Remember Me, it's claimed.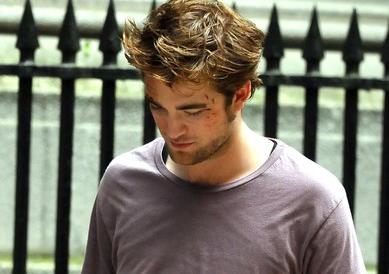 After several close encounters with over-excited fans while filming on the streets of New York, barriers were installed to put some distance in between the actor and his marauding devotees.
And now the crew have gone a step further to ensure his safety, building him a 7ft high box out of material screens.
Meanwhile, Robert is reportedly being as gracious as ever and putting on a brave face amid the madness that surrounds him.
"Rob's a nice guy — he doesn't want to disappoint people," a member of security revealed.
"He stops to say hello when he can, but he just can't do it a lot. People bring him gifts, but we can't take them — we don't know where they've come from."
The source added: "I worked on Gossip Girl with guys like Penn Badgely. We'd go out after work and play beer pong. Nobody would bother them. There's no way Rob can do that. He'd be mobbed."
Comments
comments