Robert Pattinson has legions of female fans and an impressive list of acting roles but the British actor insists fame hasn't changed him.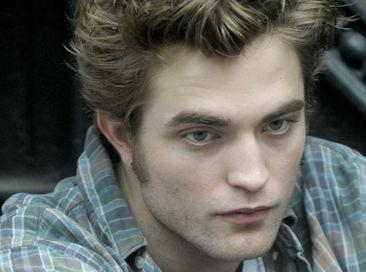 The British actor – who first appeared in 'Harry Potter and the Goblet of Fire' but achieved worldwide recognition playing vampire Edward Cullen in 'Twilight' – insists his life has stayed the same, despite his legions of female fans.
He said: "I'd like to think that I haven't changed that much. Within myself, I don't think I've changed. When I'm walking down the street, I look down a lot more often. It seems to keep building, the magnitude of this franchise.
"I pretty much live an almost identical life apart from being recognized. That's not exactly the worst thing in the world."
He jokingly added: "I never do anything normal anyway. And I just get other people to do it now."
Although he is keeping his feet on the ground, Robert – who has been romantically linked to his co-star Kristen Stewart – recently admitted his success has ruined his love life.
He previously said: "I'm always really worried about ruining their lives. Especially with people that aren't famous. It's such a massive change. I'm kind of a paranoid wreck."
Robert, 23, also said he finds his new sex symbol status confusing, because he was never a hit with women when he was growing up.
He revealed: "It's funny, but about a year ago I'd talk to girls and no one would be interested. Then when it was announced I would be in 'Twilight' and the book's author gave me her seal of approval, everyone seemed to change their mind. The attention I get now is just mind bending."
Meanwhile, Robert Pattinson will never perform his music in public — because he's too shy!
The British actor — who is a keen guitar and piano player and even writes his own songs, two of which appeared on the soundtrack for the first Twilight movie — insists he won't be getting up on the stage anytime soon.
"I'm too much of a p**sy," he said.
Comments
comments