Robert Pattinson fans can retract their claws (for now) – reports that the Twilight hottie has a new lady in his life after 'hooking up' with a pretty blonde in Cannes may be slightly premature, if not entirely inaccurate.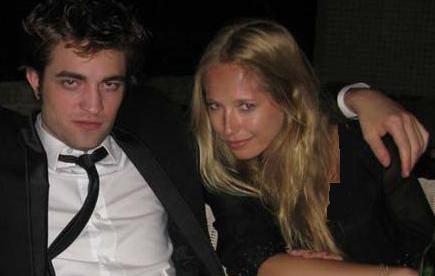 According to US weekly Life & Style, Rob became instantly smitten with Erika Dutra – described only as "a Los Angeles native" – after the pair were introduced at the post-party for the AmFar Cinema Against AIDS bash.
After spending the entire evening smooching, the pair supposedly left the bash together.
The story was accompanied by a candid snap of Rob apparently with his arm around the blonde identified as Erika, allegedly taken during the evening.
However, it seems there may be a little – gasp! – tabloid jiggery-pokery going on.
A report picks some gaping holes in the tale by arguing that the alleged encounter appears to have escaped the notice of every other journalist at the AmFar bash apart from the Life & Style source.
Plus, it's claimed the 'incriminating' snap of Rob and Erika (a pal of Emile Hirsch's apparently) together was actually taken on the terrace of the Hotel du Cap on a different night.
Comments
comments