Angelina Jolie's recurring announcement that she plans to take early retirement from acting to spend more time with the kids is simply a distraction from the fact that she is largely an absent parent, it's been claimed.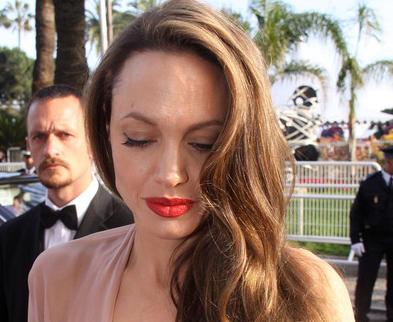 According to IUC, the Changeling star's six children with Brad Pitt spend most of their time with their nannies unless they are required by the actress for a carefully-orchestrated photo op.
But Angelina and her PR team have hit upon a canny solution to keep her reputation as a model mother intact, it's claimed.
IUC's source, reportedly a Brangelina employee, explains: "Every time Angie is set to sign on for another movie she is instructed to tell a trusted reporter that she plans to soon retire from acting or drastically cut back her schedule so that she can spend more time with her kids.
"That way she avoids a potential backlash from reporters who might criticize her for being away from her family so much of the time.
"It's brilliant. If those reporters ever heard the kids call their nanny 'Mommy,' which has happened more than once, they'd get the real picture."
After spending most of 2008 being pregnant with twins Knox and Vivienne, Angelina – who is currently filming spy thriller Salt in NYC – said in January this year: "I have had a year off, and I may work for a few months. But, if I do, I'm probably going to take another year and a half or two.
"I'm going to work a lot less."
Watch this space to see how this latest hiatus pans out.
Comments
comments