Blake Lewis, which hinted something similar to Simon Cowell, apparently feels that audition episode broadcasts of "American Idol" could be considered torture.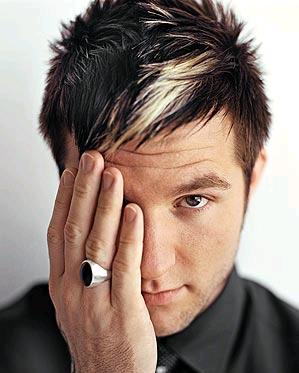 The "American Idol" sixth-season runner-up said during an interview on Tuesday morning's broadcast of ABC's The View that he probably won't be watching the Fox mega-hit's seventh season when it kicks off tonight with Philadelphia auditions.
The runner-up revealed, "I think I'll watch the Top 24 and then maybe the Top 12. I really can't watch or listen to people sing off-key. That's really like kryptonite to me."
His debut album "Audio Day Dream" dropped in December at No. 10 on The Billboard 200 album sales chart after selling 98,000 copies during its initial week of release. The album fell from No. 76 to No. 98 after selling 9,000 for the sales week ending January 8 and has moved only 240,000 copies since its release.
During his appearance in "The View," he said, "I'm going to work this record, hopefully I'll get another one."
Lewis' predecessors: fifth-season runner-up Katharine McPhee, fifth-season champ Taylor Hicks and second-season winner Ruben Studdard have all departed from the Sony BMG recording family in recent weeks, a fact that he was obviously aware of. He also referenced British music company EMI's plans to cut up to 2,000 jobs in its recorded music division.
Blake added, "It's tough. The record industry's tough right now. EMI was laying off a lot of their people. It's just a tough industry right now with digital mediums."
Comments
comments