Steven Saxton, the CEO of Hollywood Studios International (HSI), recently announced that the company has signed an agreement with Carving Dreams Entertainment (CDE), which would allow them to jointly produce a series of films.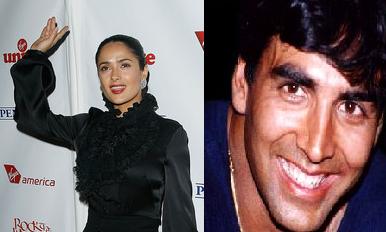 The first project from this union will feature Bollywood's Akshay Kumar and Irrfan Khan and most likely, Salma Hayek from Hollywood. Though Akshay Kumar and Irrfan Khan have green-lighted the project, Salma Hayek has yet to consent. The pictures will be made in both English and Hindi.
Akshay Kumar will not only romance Rachael Weiss in Australian Bandstand but may also star opposite Salma Hayek in Carving Dreams Entertainment's project with Los Angeles based Hollywood Studios International. While nothing is confirmed yet trade pundits claim that the two companies have signed a $ 100 million (Rs 400 crore approx.) deal to produce five films.
Comments
comments