Salma Hayek, who appears to be heavily pregnant, has ruled out moving to Paris to become a housewife after she gives birth to her French fiancé's child. It is because she wants to continue working at her production company in the U.S. instead.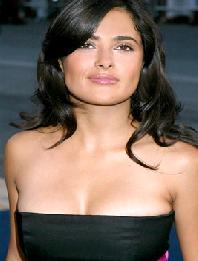 The "Desperado" actress is expected to give birth to her first child with partner Francois-Henri Pinault any time now.
However despite impending motherhood, Salma Hayek plans to keep herself busy professionally by working on new projects with Jose Tamez.
She revealed, "I'm going to stay (in the U.S.) and run this company. I could just say I will give it all up and be a housewife in Paris. But I said, 'No.' I was so lucky because I found myself a man who is a great businessman. And he loves it that I work this hard. He has a lot of respect for what I do."
Comments
comments