Britney Spears, who is currently facing a custody battle and allegations of child abuse, appeared in public with a mini dress.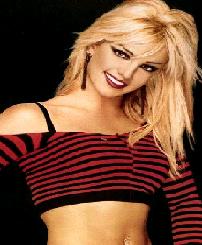 The "Toxic" singer is wearing a floral mini dress that exposed her ample bottom. It is clear that she is not overly worried about keeping up appearances in advance of her looming custody battle which centers on whether she is fit to be a parent.
The 25-year-old singer, who was cleared with animal abuse claim, has long overshadowed her once successful pop career, but a leaked copy of a new ballad by the pop princess shows that could be about to change.
She is also being investigated for possible child abuse. The complaint, lodged with Department of Children and Family Services, alleges poor dental hygiene, as well as poor eating and sleeping habits for the boys.
You could see her picture here
Comments
comments