The Playboy: 2008 Video Playmate Calendar was recently released that came out a few days ago; a similar title with the all-new batch of babes you'd expect as led by Playmate of the Year, Sara Jean Underwood.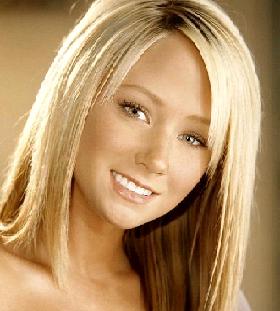 Playboy has released a video version of their yearly calendar, which is looked upon favorably by many guys, as a chance to see some of the most beautiful gals. You could see the pictures of the babes here.
2008 Video Playmate Calendar follows a similar formula to the previous ventures in the series did, showing a short clip of the ladies in scantily clad lingerie and bouncing around happily; essentially amounting to music video clips with some minimal interviews.
The twelve clips lasted under 85 minutes total. The girls include Jayde Nicole: Miss January, Jayde Nicole Brittany Binger: Miss February, Giuliana Marino: Miss March, Tiffany Selby: Miss April, Janine Habeck: Miss May, Nicole Voss: Miss June, Heather Rene Smith: Miss July, Tamara Sky: Miss August, Shannon James: Miss September, Kia Drayton: Miss October, Sarah Elizabeth: Miss November and Sara Jean Underwood: Miss December.
Comments
comments