Jordan, also known as Katie Price, has branded Heat magazine "cruel" and "ignorant" for mocking her disabled son Harvey.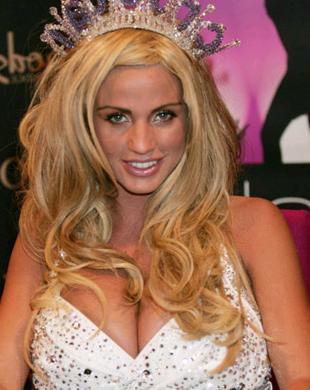 The publication has been criticized for including a sticker of the five-year-old with the text "Harvey wants to eat me!" in its latest issue. Harvey suffers from a disorder that affects his eyesight and causes him to gain weight.
Katie Price explained, "I want to know exactly what they meant by this. How did they sit in their editorial meeting and justify making fun of a five-year-old child who can't even talk? People can take the mickey out of me and Pete – we're grown-ups and can answer back. But we are talking about a little boy who's disabled."
She added, "I get the mickey taken, but if you involve my kids, I'll protect them. This is cruel and shows they're totally ignorant about Harvey's condition. They are making out he's fat because he is greedy and eats all the time, but his size is due to his thyroid not working properly. So they are attacking him because he's disabled. What are they going to mock him for next – skin color? They're saying it's fine to take the p*** out of a disabled child. Well, I'm saying it's not."
She is planning to complain to the Press Complaints Commission (PCC) about the issue. Mark Frith, "Heat" magazine's editor, has apologized for any offence caused by the sticker.
Comments
comments