Sarah Jessica Parker was left red-faced after taking a tumble during a photo shoot for American Vogue.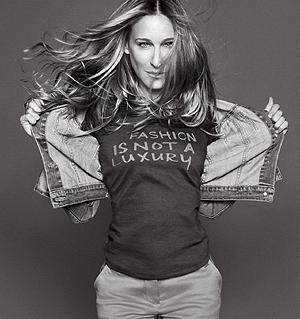 The actress was being snapped by a photographer Annie Leibovitz at New York's Lincoln Center on Friday when she fell mid-shoot.
Sarah Jessica Parker, who was dressed in metallic stilettos and an off-white gown, tripped on the red carpeted stairs of the arts complex but immediately got back on her feet, helped by her team of assistants.