The Republican vice presidential candidate Sarah Palin is a distant relative of Princess Diana, experts claimed yesterday.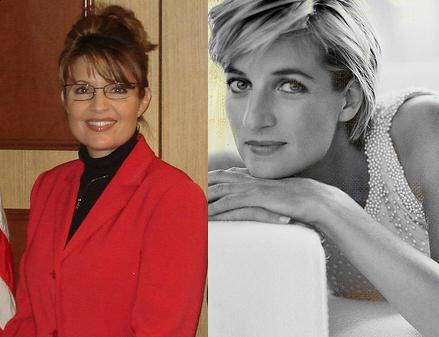 The 44-year-old female politician is said to be Princess Di's tenth cousin. They share ancestor John Strong, a British who emigrated to the US and died in 1699.
Sarah Palin is also ninth cousin to Franklin Roosevelt — US President in the Second World War, according to ancestry website.
Meanwhile, the Republican was heckled by Madonna at her NYC Concert. The 50-year-old singer made repeated swipes at the Republican vice presidential candidate while performing her Sticky & Sweet Tour Tuesday at NYC's Madison Square Garden.
During her tune "I Love New York," Madonna told the audience – which included an enthusiastic Diddy, Rosie O'Donnell and designer Michael Kors – "you know who can get off of my street? Sarah Palin! I'm gonna kick her ass if she don't get off of my street!"
She then mocked the Alaska governor's accent, sarcastically telling the crowd, "I love her."
Comments
comments