Scarlett Johansson is blaming "extreme sexism" over the media hooplah surrounding her e-mail exchanges with Barack Obama — electronic exchanges that have been characterized as being more than just political in nature.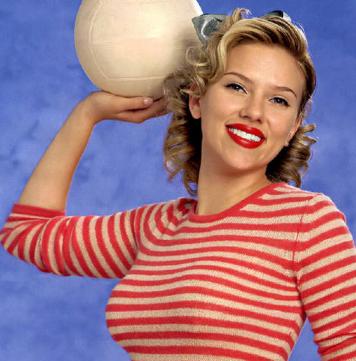 The stunning actress revealed: "It seemed to me to be like a product of extreme sexism and I kept thinking to myself, 'God, if this was just, like, Kal Penn or George Clooney or any of the other [Obama] surrogates or supporters … there wouldn't be [any] question about it. Nobody would even talk about it."
Barack Obama has told reporters that Scarlett Johansson didn't write to his personal e-mail address — rather, his assistant forwarded him a message from her, and Obama replied.
On the other hand, Scarlett Johansson insisted: "I was merely trying to express my delight at Obama's commitment to his campaign in every aspect and his interest and his support (in) his surrogates and his staff and his fellows, and how wonderful and refreshing that is. And it was manipulated into such an unfortunate media frenzy of kind of a non-story."
The 23-year-old beauty has starred in Woody Allen's new flick, "Vicky Cristina Barcelona," in theaters August 15 and co-starring Javier Bardem and Penelope Cruz.
She also revealed that she isn't in a rush to walk down the aisle with Ryan Reynolds. The two announced their engagement in May.
She said: "We're just enjoying our time. We're just recently – very recently – engaged. So, you know, we're just taking it easy. And no big plan yet. But it's a good time, and we're just … enjoying our time to be young and engaged. I mean, I'm 23. There's no reason to rush into it. Everything feels very natural and relaxed."
Comments
comments