Disney star Selena Gomez admits that she likes Zac Efron's hair style and thinks it is "so attractive."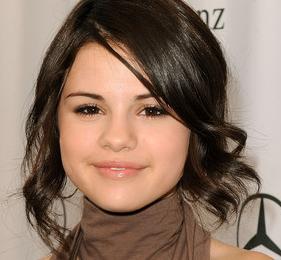 It turned out that Selena Gomez is having a crush on actor Zac Efron as she has been quoted that she considers his hairstyle "so attractive."
Revealing on what makes her think so, she frankly explained: "I mean all the boys kind of have thie swoop going on, but if you've noticed lately Zac is doing a 40's look. I love that."
Selena frankly confessed: "I really actually like Zac Efron's hair." "Vanessa don't kill me!" the Disney star quickly adds while making a reference to Zac's actress girlfriend Vanessa Hudgens.
Talking about hair style, personally Selena prefers brunette guys. She, moreover, also likes funny guys and those "who are a little athletic." Asked which one she prefers the most, guys who are outgoing or laid-back, she answers, "Laid-back. Outgoing guys are a little too much for me to handle."
Selena Gomez currently is rumored to be dating Nick Jonas of the Jonas Brothers despite the fact that neither of them has ever acknowledged the extent of their relationship.