Getting starstruck when meeting her idol Jennifer Aniston, Selena Gomez says her legs are shaking and she immediately runs away.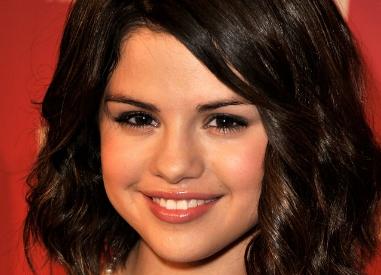 Making no secret that she is a big fan of TV series "Friends" and one of its main characters Rachel, which is played by Jennifer Aniston, Selena Gomez admits she got starstruck when meeting the senior actress at Women In Film 2009 Crystal And Lucy Awards on Friday, June 12. "I was shaking!" she opens up to Just Jared Jr.
"I ran into Jennifer in the bathroom and she goes, 'Hi!' My legs started to shake and I ran. I didn't know what to do because I freaked out," she recalls. "I always say that I worship Rachel McAdams as a movie actress but for comedy – the whole reason I started my show and mannerisms, they were after Jennifer Aniston."
"It was so funny, they were playing clip reels of the work she's done and I quoted the whole thing. Every single thing she'd say, I would say it. People were sitting there laughing at me and they're like, 'Wow, you're obsessed.' I freaked out, but I was happy she got the [Crystal] Award," adds Selena.
At the awards gala, Jennifer Aniston brought home the prize for Excellence In Film. During her acceptance speech, she joked that her career and personal life had a "strange parallel".
Meanwhile, Selena holds her head up high as she does a little bit of retail therapy in NYC's Soho shopping district on Tuesday afternoon (June 16).
The 16-year-old starlet and cousin Priscilla made a few purchases at Armani Exchange and French Connection.
Selena will be going to see her Another Cinderella Story costar Drew Seeley in The Little Mermaid tonight. The two teased followers back and forth on Twitter. She tweeted, "Seeing a special show tonight. @drewseeley in The Little Mermaid show!!!"