Prince William sailed to the rescue as part of a Royal Navy hurricane disaster rehearsal in the Caribbean, according to the report.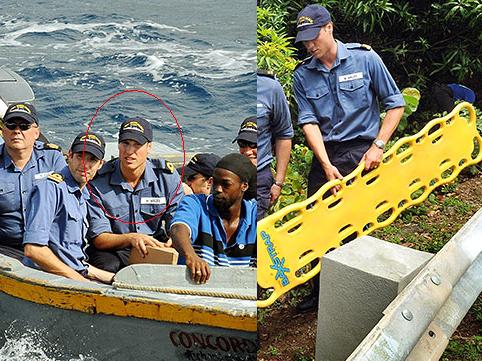 The young royal, who has previously received his US medal, went to Montserrat to help test the Navy's response to a 155mph hurricane, which would leave hundreds dead and injured.
The 26-year-old prince, fresh from helping nick drug runners with £50million of cocaine, flew in by chopper from frigate HMS Iron Duke. He joined senior officers and local leaders directing the 170 people back on board.
And he took part in a coach crash exercise before returning to the frigate by boat.
Iron Duke captain Commander Mark Newland said SubLieutenant Wales, as he is known, is a natural leader.
He added, "He understands instinctively the business of command. Being sent with a small group to lead and conduct a task – that, to him, is second nature."
Prince William, an officer in the Household Cavalry, is on a five-week Navy placement.