Sienna Miller, who is wearing a plunging cheesecloth dress, revealed more than expected during the filming of "Hippie Hippie Shake."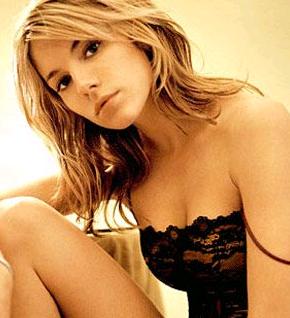 The 25-year-old actress, who flashed her clearly visible lacy lingerie, waltzed along Portobello Road totting a large suitcase. You could see Sienna Miller flash her bra here.
The actress plays the role of Louise Ferrier, the girlfriend of Richard Neville, the editor of notorious counterculture magazine Oz.
She revealed, "I ache with a nostalgia for a decade I never knew. I've always loved the 1960s – how proactive young people were then. Our generation is so coloured by the internet and by celebrity culture."
She added, "What they were doing in the 1960s came out of an innocence that we've lost. No one knew things weren't possible then; everybody could be absolutely themselves, and Oz magazine was about that generation's right to speak freely."
Comments
comments