Angelina Jolie has backed out of a talk in Italy in the midst of speculations that she is expecting another baby with Brad Pitt.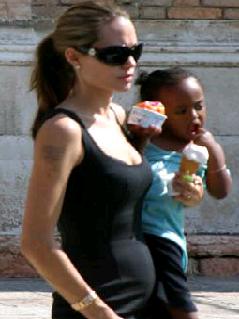 The "Good Shepherd" actress was expected to provide a lecture at the UN linked Pio Manzu Centre, near Rimini, about global topics and the future of humankind.
Her much-anticipated lecture, which was part of a conference called The Flight Of The Hummingbird – The Future Of Children In The Mind And Society Of The World, was canceled at the last minute due to "personal reasons".
Italian papers claimed it was because she discovered she is expecting her second child with Brad – their fifth including adopted kids.
Letizia Manjani, a spokeswoman for the center, found it difficult to keep the news a secret – despite her being under a gagging order.
The spokeswoman revealed, "Angelina canceled last week. Due to her privacy I can't confirm her pregnancy, but I can say that the Italian newspapers are correct in their reports."
Comments
comments