Simon Cowell may have openly argued with Paula Abdul on the set of "American Idol" for eight seasons, but on his first day at the judges' table without her, he was feeling her absence.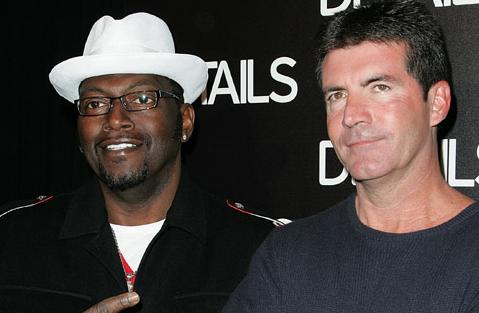 "I'm going to miss her. She's my buddy," the British judge told People before heading into Season 9 auditions without Paula, in Denver.
Simon told the mag that he has spoken to the pint-sized singer and dancer "every day" since she announced earlier this week – by Tweet – that she wasn't returning to the show.
The Brit said Paula, who is currently filming a second guest spot on Lifetime's "Drop Dead Diva," is keeping her head high.
"Paula has been very cool about the whole thing. And let me tell you, Paula is going to be fine."
Randy, who also was an original judge alongside Simon and Paula, admitted he was upset over her absence on Friday.
"We all love her. I think I may cry today," he told the mag. "It's weird."
As for Kara DioGuardi, whose option was picked up by "Idol," allowing her to return to Season 9, she said she dressed in dark colors to mark Paula's absence.
"I am so missing Paula. That's why I'm in black — mourning," Kara said. "I'm very sad. I talked to her last week. She's sad, but it was her choice."
Comments
comments