Dakota Fanning showed some serious style in a silver strapless origami mini dress at the LA premiere of Push on Thursday, January 29.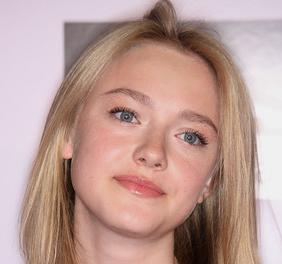 The charming 14-year-old, fast emerging as a teen and tween style icon, looked enchanting in the dress with symmetrical pleating across the bodice and at the waist.
She accessorized with matching peep toe heels with ankle straps and a double hoop pendant gold necklace. Her long straight blond hair left open draped her shoulders with a middle parting. She wore black mascara and brick red lip gloss.
Meanwhile, she was interviewed by MTV on Friday, January 30 about her ongoing negotiations to join "New Moon". And she revealed: "I know that a lot of people know about it. I'm glad that people are excited about me possibly being in it. That's so nice!"
The actress added: "I wouldn't say it's 100 percent, but it's definitely, obviously a possibility and something that would be really cool. I really hope it works out." Dakota also explained why she would be a good fit for Jane in the "Twilight" sequel, saying: "We're both pale. … I don't think they'd have to put a lot of makeup on me if it works out. I'm pretty pale as it is."
But the "Push" starlet hasn't read all of Stephenie Meyer's novels yet. "I haven't read all of them," she told MTV. "But I have seen the film, and I'm a very big fan of the cast. I love all of them. I would look forward to getting to work with them."
When asked could she keep herself under control if she shot a scene opposite Robert Pattinson, Dakota responded: "He is very, very cute. But I'm sure I would be. The part that I play gets to interact with a lot of the characters, so that would be cool."
Comments
comments