Suri Cruise, the adorable daughter of Tom Cruise and Katie Holmes, has celebrated her first birthday in Louisiana. The beautiful toddler turned one year old on April 18.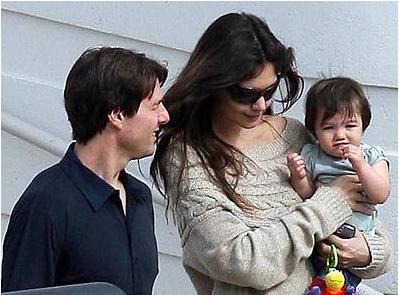 Tom Cruise, a Hollywood actor, and his daughter flew to Shreveport, where his wife Katie Holmes is filming the movie "Mad Money," so that the family could spend their daughter's birthday together.
A source revealed, "Katie is already down there and Tom and Suri will be flying in." However, the visit of Tom Cruise is likely to be short because he is expected to attend a 9/11-benefit dinner in New York on April 18, 2007.
Comments
comments