Suri Cruise appeared to prove to be the most fashionable celebrity child when she walked the streets of NYC with friends.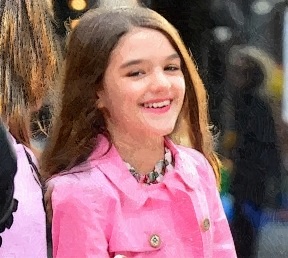 The daughter of Katie Holmes and Tom Cruise was wearing a bright Burberry trench coat, which had a value of $900. She had the entire crew, who were also sported shades of pink, crowded around her iPhone, hailed a cab and ran down the sidewalks. Meanwhile, the remaining outfit of Suri was a
floral-printed dress, pale pink ballet flats and a velvet mauve clutch purse.