Angelina Jolie looked stunning when she stopped at Hotel Le Meurice in Paris, France on December 2.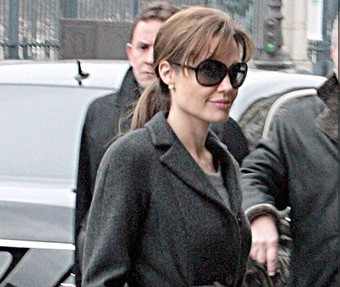 Read moreAngelina Jolie Promotes "The Tourist" At Hotel Le Meurice
Angelina Jolie, who was wearing a beautiful dress, attended a photo shoot for "Salt" film in Cancun, Mexico on June 30.
Angelina Jolie, who was sporting a gray wool dress and beige gloves, was seen taking a trip to the Venice's canals. She only returned to Venice when she resumed filming with her co-star Johnny Depp.