Taylor Swift, who previously moved on with her recent split with Joe Jonas, is considering going to college, once she's finished having fun touring and making music.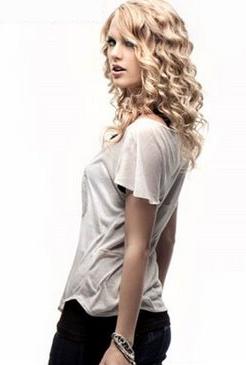 The 18-year-old country star claims to be determined to push herself as far as she can academically – but she insists she's already learning crucial life lessons through her music career.
She revealed: "Obviously I want to be as knowledgeable as possible, know as many aspects of life as I can and be well rounded. College is one way that can happen."
She continued: "But I think traveling around the country and getting to shake hands with people I've looked up to my entire life, and writing songs and co-producing an album makes you well rounded, too.
She added: "I'm not gonna shut doors and say that I'm never going to college, but right now, I'm not gonna walk away from something that I'm so lucky to have."
Meanwhile, Taylor Swift and LL Cool J will co-host a one-hour concert on Wednesday, December 3, at Nokia Theatre L.A, during which nominations for the annual Grammy Awards will be announced.
The event, dubbed – The Grammy Nominations Concert Live!! – Countdown To Music's Biggest Night, will also celebrate the grand opening of the Grammy Museum at L.A.
The event will be aired live on prime time, a first, and will be broadcast in HDTV and 5.1 Surround Sound on the CBS Television Network from 9 – 10 p.m. ET/PT.
The concert will see performances by Mariah Carey, Celine Dion, Foo Fighters, B.B. King, John Mayer, and Swift.
Tickets to the live event are available for purchase at ticketmaster website, and proceeds will benefit the Grammy Museum.
Comments
comments