Taylor Swift is furious over rumors that hit the Internet this week suggesting she was pregnant with former boyfriend Joe Jonas' baby.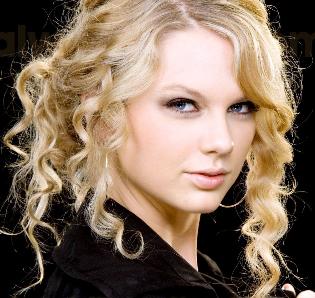 The newly single singer revealed: "It's so crazy when you spend your entire life and all of your energy trying to be a good person and trying to be a good role model and trying to make the right decision and you make the right decisions and you make the right choices and people make things up about you. It's a little offensive, actually."
The country crooner strongly denied the pregnancy rumors, which she described as "impossible and… impossible." She is also particularly disturbed at how fast rumors can travel, saying: "I have devoted my entire life to not having something like that happen. It's really, really scary that someone can just say something and it gets spread around the Internet and all of a sudden it's a verified rumor, with no grounds."
She even asked herself after pregnancy rumors sparked online, adding: "I didn't do anything to provoke that. Like I'm sitting there thinking, like what? Did I wear the wrong shirt?"
Meanwhile, Taylor Swift also wrote on her MySpace page: "I read a very creative rumor this morning saying I'm pregnant, which is the most IMPOSSIBLE thing on the planet. Take my word for it. Impossible."
Paula Erickson, representative of Taylor Swift, revealed: "This is absolutely not true. Taylor is not pregnant."
It was known that Taylor Swift has been single since October after Joe Jonas, 19, dumped her over the phone.
She revealed: "It's all right – I'm cool. You know what, it's like, when I find that person that is right for me, he'll be wonderful. When I look at that person, I'm not even going to remember the boy who broke up with me over the phone in 25 seconds when I was 18."
Of the 27-second breakup phone conversation with Joe, Taylor Swift admitted: "That's got to be a record."
So would she consider dating another Jonas bro to exact her revenge? She replied: "Oh my gosh! Probably not."
Comments
comments