Taylor Swift, who wore a fine red skirt and black and white stripes blouse, arrived at LAX airport on February 22.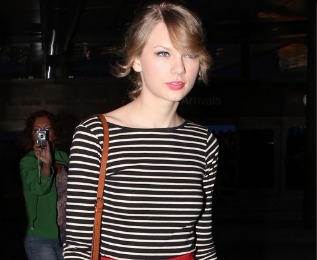 The country crooner, who had her lucky number 13 written on her hand, is back in the U.S. after touring Asia, including Japan, South Korea, the Philippines, and Hong Kong.
Taylor even combined together her experience traveling around Asia on a video blog.