Teri Hatcher, a star of "Desperate Housewives", had a scene where her role made a remark that angered Philippine officials.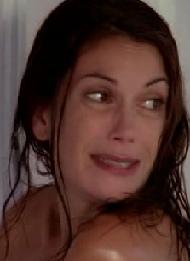 In one of the scenes the character played by Teri Hatcher asks to see a doctor's diplomas "to make sure that they're not from some med school in the Philippines."
The government of the Philippines is likely to demand an apology from ABC for a put-down of the country's medical professionals on the season premiere of Desperate Housewives, which aired Sunday.
In fact, thousands of Filipino-trained medical professionals work in the U.S. and are required to undergo the same rigorous testing for licensing and perform the same residency requirements as those trained in the U.S.
Eduardo Ermita, executive secretary of the Philippines, commented, "On the face [of it], we can look at it as a racial slur … considering the number of our medical professionals in the U.S."