Brad Pitt and Angelina, who have been reported to be at odds over where to spend the Holiday season, reportedly to spend thanksgiving in Missouri.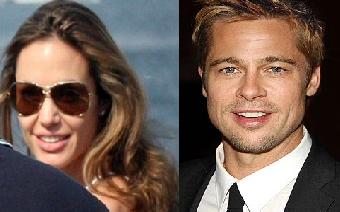 According to reports, the "Good Shepherd" actress has been distancing herself from Brad Pitt's family, as she told him she doesn't want to join his parents for Thanksgiving at their Springfield, Missouri home.
Will this time be the perfect key moment for the celebrity couple? The weekly entertainment magazine claimed that the celebrity pair is again fighting because of Angelina Jolie's drinking. Brad Pitt previously revealed in an interview where he says he is now a sober dad and has given up the booze.
A source claimed the actress was mixing wine and vodka at a recent dinner at Sir Harry's bar in NYC's Waldorf-Astoria hotel on Oct. 8. The report also revealed that Brad Pitt may still be slamming cocktails himself but he is fed up with the actress' boozing.
Richard Parsakian, Sir Harry's customer, revealed, "Brad said something in her ear. You could see she didn't like whatever he had said to her. There was a lot of whispering between them. Finally, Brad just said, 'No more,' loud enough for people around to hear. Their evening just folded up after that."
Comments
comments