Heidi Montag reportedly made the music video for her new single on a Malibu beach.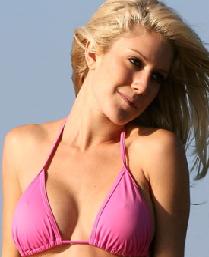 "The Hills" star films the music video with her fiancé Spencer Pratt filming the said music video.
It was reported that the couple would like to save the costs on having a music video produced, that's the reason why Spencer Pratt took control of a video camera. The couple was spotted having fun afternoon filming scenes at the beach.
The video is believed to be edited in time for the single's release, which is next week.
You could see another picture of Heidi Montag in a pink bikini here
Comments
comments