Kate Middleton and Prince William have recently rekindled their romance during a summer party at a 17th-century mansion, according to a report.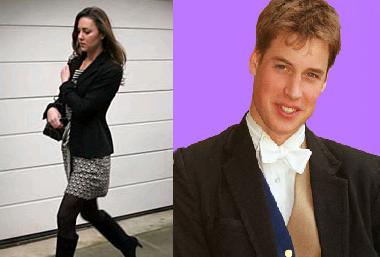 The royal pair is also believed to have taken a secret holiday together after the break-up during which they developed 'a new understanding' about the future of their relationship.
The claims of a report in newspaper shed new light on the events leading up to the royal couple's break-up and their reunion.
According to the newspaper, the couple splits because of the 'immaturity' of Prince William. In the days before the split, the 25-year-old prince was photographed at various night spots in the company of several beautiful young women. He was also prone to regular nights out with his friends.
A friend revealed, "When they went on a skiing holiday in February, William insisted on taking the gang along. You had people like Thomas van Straubenzee and Guy Pelly there, all keen to do some hard partying."
The friend added, "Kate could hardly get a word in. There were blazing rows and William responded by asserting what he believed was his right to go on benders with his friends. There was awkwardness between them at the Cheltenham Festival and she attended the Gold Cup alone."
It is claimed months after the break-up, the pair were reunited at a party at 17th Century mansion Upton Viva, thrown by Sam Waley-Cohen, son of racehorse breeder and trainer Robert Waley-Cohen.
Guests reported that Kate Middleton and Prince William were seen having an intimate conversation at the event. One guest revealed, "The body language said it all."
Prince William and Kate Middleton are said to have 'made an agreement that could underpin their future together' and talked about 'two serious threats to their happiness' – William's liking for lads' nights out and the paparazzi.
But the royal couple's relationship is about to enter a testing time as William prepares to work for both the Royal Navy and Royal Air Force. The newspaper speculates that William and Kate will announce their engagement in 2009 – when the Prince's military service is complete – and even goes so far as to predict a royal wedding in 2010.