Nicole Richie is reportedly terrified she won't be able to cope with motherhood.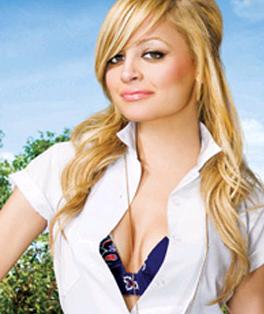 The "Simple Life" star is said to be concerned her pampered Hollywood upbringing hasn't properly prepared her for the demands of being a parent.
A source revealed, "Her major concern is whether she can cope. Nicole has spent most of her life, since her early teens, partying, making big money in TV and being treated as a celebrity. Now she's got to open up to the most important person in her life – her baby."
Earlier this week, Joel Madden revealed he and Nicole were not going to find out the sex of their baby because they want it to be a surprise.
He revealed, "We are waiting to find out if it is a boy or a girl. We don't even know. So right now it's an 'it', which sounds wrong. We call it 'the baby'. When we talk to it, it's 'you'. I'm excited. It's the best thing that has ever happened to us. It's awesome."
You could see Nicole Richie's pregnant bikini body here
Comments
comments