There are reports that Charlotte Church and Gavin Henson are going to have April wedding in a gothic fairytale castle near Cardiff. The singer's management has denied the reports. The management of Charlotte Church said there was no truth to those suggestions.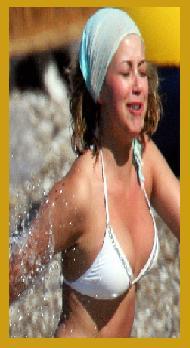 Charlotte Church appeared on Davina McCall's BBC One chat show in February 2006. The singer revealed how she would accept if Gavin Henson asked her to marry him. A month later, Gavin Henson revealed that he hoped Charlotte Church would propose to him.
There has been no engagement announcement until now. It seems that the couple have no plans to marry at Castell Coch – translated as red castle – which is advertised as an "ideal setting" for intimate ceremonies.
The couple had allegedly chosen the 19th Century castle because of its closeness to Cardiff. The caste is undergoing remedial work that is expected to finish by the end of the month.
A spokesperson for the assembly government did not make a comment on the rumors. A spokesperson said, "We never comment on private bookings".
Comments
comments