Tom Cruise, a Hollywood actor, is planning to visit the Abbey Road studios made famous by The Beatles.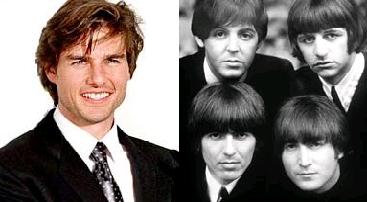 The "Mission Impossible" actor is a huge fan of the Fab Four, and will take time off from shooting his latest film 'Valkyrie' in Germany to visit the north London studios the band used to record many of their most famous hits.
The 45-year-old star is said to be particularly keen to visit the pedestrian crossing where John Lennon, Paul McCartney, George Harrison and Ringo Starr posed for their iconic 'Abbey Road' album cover.
A source revealed, "Tom's a massive Beatles fan. They remind him of his teenage years so he was keen to organize a sightseeing trip. He's known to play guitar and drums at his Beverly Hills home. He really likes 60s music."
Tom Cruise is filming the World War II movie in Berlin, which tells the story of a failed attempt to assassinate Hitler. He took the role of plot's mastermind Colonel Claus von Stauffenberg.
The film, directed by 'Superman Returns' filmmaker Bryan Singer, is set to show in cinemas next summer.