Lindsay Lohan allegedly amused herself in rehab by wandering around n@ked to shock male patients and staff.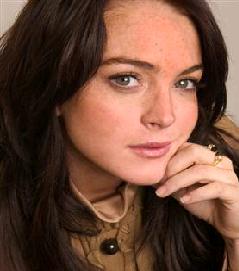 The "Freaky Friday" actress was reportedly overheard bragging about her nude exploits at Allegra Versace's birthday party.
A source revealed, "Lindsay was howling with laughter as she told all her friends. They were all giggling too and their eyes were popping out. Lindsay said, 'I drove them all mad wandering around completely n@ked. They kept telling me to quit, but it was so much fun to tease all those boys. I just couldn't stop it!' "
Lindsay, 21, is currently trying to trace a hacker who stole n@ked pictures of her, taken by on/off lover Calum Best, from her computer.
Lindsay has instructed her legal team to ensure the intimate images are never released on the Internet, as she fears they could ruin her career.