Tom Cruise has spent $1 million on his two-year-old daughter Suri's education.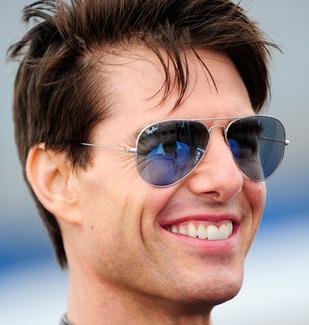 The 'Valkyrie' actor and his wife Katie Holmes reportedly want their child – who turns three on April 18 – to have a well-rounded upbringing and have splashed out on classes including foreign language, art and dance.
A source told the National Enquirer magazine: "It doesn't matter what Suri is doing, Tom wants her to be able to do it better than any other child. All parents think their kids are special, but Tom and Katie firmly believe Suri is gifted.
"She is learning French and Spanish and has a tutor she sees once a week.
"Suri has shown a real love of dancing, so Tom and Katie are encouraging her as much as possible. She practises ballet, tap and modern dance for hours, nearly every day. She also has private gymnastics lessons and is learning soccer."
Suri recently attended Los Angeles' Children's Art Studio with two of David and Victoria Beckham's sons – Romeo, six, and Cruz, four – because Katie is convinced socialising with older kids will benefit her daughter's development.
The source said: "Katie likes to have the Beckham boys around, since they are older. She thinks Suri will emulate what they do and learn even faster."
Tom is also planning to enrol Suri in classes to improve her musical talents.
The source added: "Piano and violin lessons are on the to-do list. Tom and Katie just have to find time in Suri's busy schedule!"