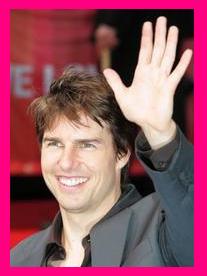 Tom Cruise, the star of the movie "Mission Impossible" has a new movie based on the 1944 attempt to assassinate Adolf Hitler. Originally, Tom Cruise is only going to be a producer in the wartime thriller. He was convinced by director Bryan Singer to star in the new movie as well.
The movie is all about the true story of a plot by German soldiers to kill the dictator. The partner of Tom in the production revealed, "After reading the script, Tom and I knew immediately that this was a film we had to make. As an added bonus, because of Bryan Singer's involvement and Tom's admiration for him as a filmmaker, as well as the excellence of the script, the project attracted Tom as an actor."
Tom is currently doing the film "Lions For Lambs". His beautiful wife Katie Holmes is going to start filming crime comedy movie "Mad Money" this coming April.