Angelina Jolie commanded millions per movie and she's worth every penny, according to Us Weekly's film critic.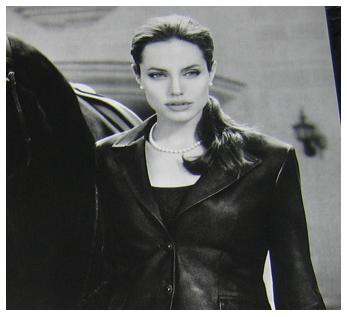 Thelma Adams described the actress: "Overall, she is worth the millions that she's paid. She really is a good actress, and one of the sexiest women alive."
Thelma added, "Plus, she's got the kids and Brad Pitt. She's a triple word score!"
Angelina Jolie's animated flick "Kung Fu Panda" knocked "Sex and the City" out of first place this weekend, raking in $60 million. Her last film "Beowulf", which opened in November, was also No. 1 with $28 million in earnings.
The pregnant-with-twins actress, who just turned 33, hasn't always been box office gold. Her critically acclaimed "A Mighty Heart" earned a paltry $9 million domestically, and failed to garner her an Oscar nomination.
Thelma Adams pointed out that celebrity doesn't always equal hit movies. She said, "Look back at the huge amount of attention at the Toronto Film Festival that Reese Witherspoon and Jake Gyllenhaal got. Their movie [Rendition] bombed at the box office. No one saw it."
Still, having Angelina Jolie in a movie provides a "certain cache — a little bit more glamour.
Thelma Adams added, "Right now, she could have a cameo in a video and get tons of attention. Kung Fu Panda would have made a ton of money either way — it was such a huge family film — but it wouldn't have broken a sweat in Cannes except for Angelina on the carpet pregnant with twins."
Comments
comments