R&B star Usher has apologized for reportedly urging Chris Brown to show "some remorse" over his alleged fight with Rihanna – accusing the media of taking his comments out of context.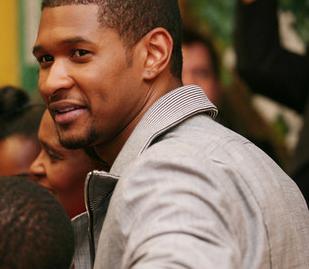 The "Yeah!" singer was filmed looking at recent photos of Brown frolicking on a jet ski in Florida in a video for Jermaine Dupri's Living the Life series.
Usher was apparently upset that Brown appears to be having fun less than a month after the reported altercation with girlfriend Rihanna in Los Angeles.
He remarked, "I'm a little disappointed in this photo. After the other photo (of Rihanna's bruised face)! C'mon, Chris. Have a little bit of remorse, man. The man's on jet skis? Like, just relaxing in Miami?"
But Usher insists he didn't mean to cause any offence.
A statement from the star reads: "The comments made during a recent recording session amongst friends were taken out of context and blown out of proportion. I apologize on behalf of myself and my friends if anyone was offended. The intentions were not to pass judgment and we meant no harm. I respect and wish the best for all parties involved."
Brown was charged with making criminal threats following the incident on 8 February (09) and is to be arraigned on Thursday (05Mar09).
Comments
comments