Before setting her sights on becoming a Jew, Lindsay Lohan was curious about Scientology, according to her father Michael.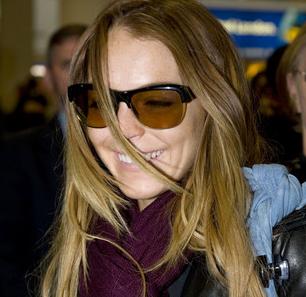 The actress, who is said to be converting to Judaism for her lady lover Samantha Ronson, reportedly dabbled in Scientology, an organisation popularised by high profile members such as Tom Cruise and John Travolta.
Michael Lohan revealed: "She's explored the Church of Scientology, she tried Kabbalah, and now this. I think it's just another phase."
He added: "But either way, she's involving God in her life, and I'm happy about that."
Lindsay attended a synagogue in London on Friday and then again on Sunday for the bar mitzvah of Sam's half brother Joshua.
Comments
comments