Usher seems to include in the list of celebrities with a mom-ager after reports indicated that the singer rehires his mother.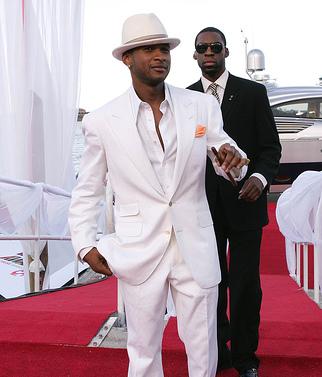 His representative revealed in a statement Wednesday: "Usher has dissolved his management arrangement with Benny Medina and has re-engaged Jonnetta Patton as his manager."
Usher was disappointed that his CD "Here I Stand" sold 433,000 copies in its first week, compared with his last CD, 2004's "Confessions," which had sales of 1.1. million its first seven days.
A source revealed: "People have been telling Usher to listen to his mother. Nobody knows how to sell him better than she does."
In 2007, word spread that he ended his 15-year working relationship with Patton because she did not get along with his wife Tameka Foster
But the 29-year-old new dad explained, "I decided to not fire, not get rid of, but to give [my mother] the ultimate compliment — to retire her to be a full-time grandmother."
He continued: "My mother and I decided to change her situation, together," he added. "There was a conversation. I didn't write her a letter or pink slip her."
Usher and Tameka Foster welcomed their son, Usher Raymond V, last November.
He added: "My son completes me. He changes my perspective on what life is, and what matters."
Comments
comments