Vanessa Hudgens keeps her head low as she heads to an important legal meeting at an office building on Wednesday afternoon (April 8 ) in Los Angeles.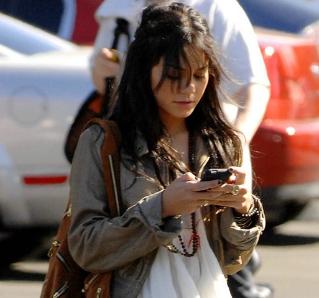 The 20-year-old "High School Musical" actress kept texting on her phone and checking her messages as she held onto her JJ Winters Suede Zip bag.
She is dealing with a lawsuit where her former manager Johnny Vieira, is accusing her and her father of backing out of a deal made when she was a minor. The lawsuit is for $5 million.
Earlier this month, the judge threw out all but one of Vieira's claims, meaning he can only pursue the accusation of breach of settlement agreement if and when the case goes to trial next month.
Comments
comments