Several pictures of Robert Pattinson which will be featured on the Dossier magazine's upcoming third issue have been made public on several gossip sites.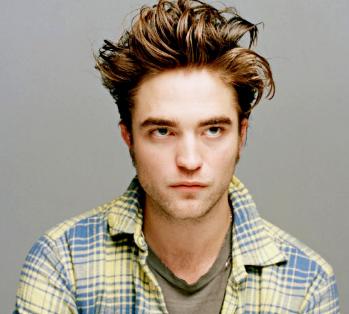 A number of Robert Pattinson's pictures which will be featured on the upcoming edition of Dossier magazine have made their rounds all over the web. There are five pictures of the heartthrob in total, all of which show him striking different poses and sporting long and unruly hair.
Two of the particular shots are featured on the magazine's official site. One of them sees Robert wearing white mesh tank top. He is photographed lying on his back and puffing on a cigarette. The other one, meanwhile, shows him donning a shirt on top of his ripped t-shirt. A peek on the described pics and the other three can be seen on Celebrity Mania.
Meanwhile, in the official site of Dossier, it has been confirmed that Robert's pics will all be made public in the magazine's third issue, which will be hitting the newsstands any day now. No record on when and where the shots were captured. Name of the photographer who did the photo spread also remains unknown.
Most recently, Star Magazine made public Robert Pattinson's old modeling picture that shows him topless, wearing only retro-style Miu Miu swimwear and a pair of black-and-white shoes. The snap reportedly was done as part of a photo shoot, taking place in London back in 2001, for the South China Morning Post newspaper's weekend magazine.
His female model partner Lucy Flower, recalled the photo shoot session, telling Star, "Robert was such a shy, reserved little boy back then, I never would have thought he had that kind of superstardom ahead of him." The British beauty added, "Also, I don't believe he was very comfortable with the outfit he had to wear and the fact that he was shirtless. So it's not surprising that he was so quiet and seemed so nervous that day."
Comments
comments