Vanessa Hudgens appears to have too much control over her sweetie Zac Efron. Perhaps more than anyone thinks.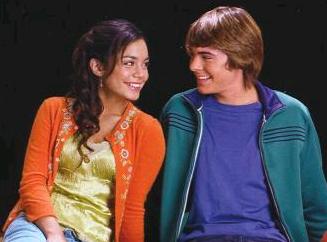 The "High School Musical" star was believed to have requested that her co-star boyfriend Zac Efron to dump his old beat up Oldsmobile and purchase a new vehicle for them to use around Los Angeles in.
Zac Efron has a new set of wheels. According to a report, the "Hairspray" actor picked up Vanessa Hudgens in his new Audi S6 (worth about $72,350). The young actor has changed his old dented Oldsmobile Alero.
Zac Efron and Vanessa Hudgens were seen over the weekend at the Coffee bean and at the Aroma Café. The celebrity couple was appearing pretty gloomy.
The weekly entertainment magazine reported that Zac was more than happy to drive around in a 2000 Oldsmobile Alero, which was a gift from his grandfather, but Vanessa Hudgens wanted a car worthy of their rock star status.
Another report showed that a friend revealed that Vanessa Hudgens was "working on Zac to get an Audi!"
Comments
comments