Playing a good girlfriend for her boyfriend Zac Efron, Vanessa Hudgens gives him some advice about how to decorate his new house in the Hollywood Hills. She tells him about how to arrange his furniture and "gives him hints on interior design".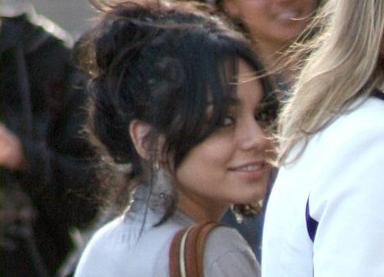 Receiving some good tips from Vanessa, 21-year-old Zac feels her advice really helps him setting up his new house. "She's great, she's been helping me out," he says about Vanessa. "She's got a great sense of style anyway so that's great for me."
Meanwhile, Zac Efron brings along his girlfriend Vanessa Hudgens to the taping of his appearance on Jimmy Kimmel Live! in Hollywood on Thursday (April 16).
On the show, the 21-year-old actor admitted he gets a little starstruck whenever he runs into Angelina Jolie. He shared, "For some reason, I always screw up whenever I meet Angelina Jolie. It's just awkward, I can't really explain it. The last time I saw her, I was at the Oscars. She came up to me and said, 'How you doing?' I said, 'THANK YOU!' I turned around and said, 'Oh god!' and walked away. Everyone saw. Vannesa starts laughing and pointing at me."
Zac also shared one more run-in with Angelina: "Another time, she was across the room. She looked at me. We made eye contact. I said 'Hey, hi, how you doing?'. I don't know if she didn't hear or something. And then I look back, and she saw me say that1 So she saw me when I was saying 'Oh geez' and shaking my head."
Comments
comments